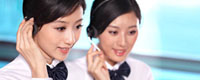 Name: Mr.Ken Lv
Tel: +86-18823795462
E-mail: ken@endless-power.com
E-mail: zoe@endless-power.com
E-mail: lena@endless-power.com
Add: Haihang Building,Nanlian Station,Shenzhen,China.
Skype: ken.lv510
Skype: luke.lv1031
WeChat: 8618823795462
whatsapp: 8618823795462
QQ: 2537231516








Company News
>> 1/5 of families have installed with solar system in Australia(4th,December.2018)



The local media reported that Authority of Australia clean energy
'
s statistical data shows Australia
'
s families has surpassed 2 millions which is fifth of total Australia
'
s families up to the end of November this year.


It is reported that the biggest reason for solar panel
'
s hot-sale dues to raising of energy charge in Australia.In the sunny south Australia and Queensland,there are high rate to install solar system,and individually reach 31% and 30%.


Authority of Australia clean energy
'
s principal Kane Thornton told rate of return on investment is high,and each family can save AUD540.00 per year for energy charge.


According to Australia electricity market
'
s statistic,fifth of electricity in Australia comes from renewable energy,and solar energy has become second largest way to generate power after coal-fired power.