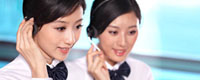 Name: Mr.Ken Lv
Tel: +86-18823795462
E-mail: ken@endless-power.com
E-mail: zoe@endless-power.com
E-mail: lena@endless-power.com
Add: Haihang Building,Nanlian Station,Shenzhen,China.
Skype: ken.lv510
Skype: luke.lv1031
WeChat: 8618823795462
whatsapp: 8618823795462
QQ: 2537231516








Product name : Small Solar System

Product No. : EP-SS-SY0107
Details:
10w mini LED lighting solar system with 2pcs 3w led light
Functions and Features:
This deviceis a kind of portable power supply solar system, specially made for DC power appliances and electronic products.It is widely used inmobilephonecharging,lighting, solarfansand otherDCpower products. Its main features are as follow:
1:Compact chassis, LED lamps and connecting cables is very easy and convenient to use.
2:By using cables with four interfaces, we can charge several appliances simultaneously.
3:The intelligent chip control prevents the solar system from overcharge, overload, short-circuit, reverse-charging, which guarantees the whole systemtoperform effectively as well as long life duration.
4:DC 12V output can be used for DC bulb, fan and many other 12V appliances.
5:With USB cable we can charge mobile phones, electric toothbrushes, digital camera etc.
Technical Parameters:
Model

GS-SY0107

GS-SY0114

GS-SY0117

GS-SY0124

Solar Panel

10W/18V

20W/18V

30W/18V

40W/18V

Battery Capacity

7AH/12V

12AH/12V

17AH/12V

24AH/12V

Maximum Charging Current

1.5A

3A

3A

5A

Maximum Load Current

3A

5A

5A

7A

Rated Voltage

12V

USB Output

1.5A/5.0V

Charige Mode

PWM charge mode

Over-Load Protection

By automatically shut down when rated current:

25 seconds for 120% exceeded,

8 seconds for 150% exceeded,

instantly for 200% exceeded

Short-circuit Protection

Instantly

Float Charge Voltage

13.6V

Resumed Voltage After Discharge

12.6V

Over-discharging Voltage

10.8V

Self Consumption

<15mA

Charging Circuit Voltage-drop

<250mV

<250mV

<250mV

<150mV

Discharging Circuit Voltage-drop

<50mV

<100mV

<150mV

<150mV

Size

185*72*170mm

235*72*220mm

280*82*247mm

300*130*262mm
Installation Instructions:
1.Press on the"ON/OFF"button to check the working indicator light.
2.Plug the solar panel charging cable into the input port, then the chargingindicatorwill lighten if the solar panelis beingputunder the sun. Please check the connections of the device carefully and ensure the terminal connectoris tightened, ifthecharging indicator does not light up. In the meanwhile, please note that the charging cable shouldbe connected in accordingto the indicating diagram, so thatit canprevent the rainwater from flowing into the device.
3.Connect DC power appliances and electronic products with the device, and the system will work automatically.
Packing Information:
| | | | | |
| --- | --- | --- | --- | --- |
| Model | GS-SY0107 | GS-SY0114 | GS-SY0117 | GS-SY0124 |
| Packing Size | 67*45.5*31CM (0.082m³) | 59*36*48CM (0.102m³) | 43*44*39CM (0.0737m³) | 54*44*30CM (0.0713m³) |
| Q'ty/CTN | 4 | 4 | 4 | 3 |
| G.W/CTN | 26 KGS | 41 KGS | 56 KGS | 70 KGS |
| 20"GP | 365 CTNS | 300 CTNS | 379 CTNS | 392 CTNS |
| 40'HQ | 853 CTNS | 700 CTNS | 922 CTNS | 953 CTNS |
1. Payment term: T/T in advance (W/U for sample order)
2. Lead time: It depends on your quantity. Usually we will send sample within 5-7 working days.
3. Shipping will be made viaEMS, DHL, Fedex, UPS etc. shipment.