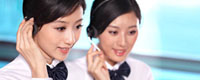 Name: Mr.Ken Lv
Tel: +86-18823795462
E-mail: ken@endless-power.com
E-mail: zoe@endless-power.com
E-mail: lena@endless-power.com
Add: Haihang Building,Nanlian Station,Shenzhen,China.
Skype: ken.lv510
Skype: luke.lv1031
WeChat: 8618823795462
whatsapp: 8618823795462
QQ: 2537231516








Company News
>> European Commission decides extend anti-dumping to China on solar energy no longer(September,3rd.2018)
European Commission
announced on 31th.August that anti-dumping and anti-subsidy on solar panel against China will be stopped by the deadline of 3
rd
,September.
European Commission stated the decision is made after taking considerations of European solar panel manufacturers,consumers and importer's benefits.It is beneficial to European countries in long-term.Moreover,the decision makes for new renewable energy goal's realization.
European Commission starts as highest as 64.9% anti-dumping tax and as highest as 11.5% anti-subsidy tax to solar panels suppliers from China from December,2013,and lasts for 2 years.It extends another 2 years from 2015.European commission extends anti-dumping and anti-subsidy to 18 months not general 5 years on March.2017.


European Commission told there is no rationality to extend anti-dumping and anti-subsidy after expiration on September.Therefore,European Commission declined anti-dumping review requests by relative industrial circles.