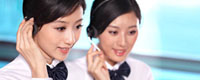 Name: Mr.Ken Lv
Tel: +86-18823795462
E-mail: ken@endless-power.com
E-mail: zoe@endless-power.com
E-mail: lena@endless-power.com
Add: Haihang Building,Nanlian Station,Shenzhen,China.
Skype: ken.lv510
Skype: luke.lv1031
WeChat: 8618823795462
whatsapp: 8618823795462
QQ: 2537231516








Company News
>> Dannon ratifies to construct usd40.84 million solar project in Vietnam(April,9th.2018)

More recently,Dannon announces approving to construct a solar project in CuJut in Vietnam,and total value is about 1.1 trillion Dong(about 48.40 million).


The solar power factory will be invested by three parts with area of 51 hectares,and estimated to operate on June,2019 which will supply power for Dannon and neighbour provinces.
Danoon province declares that they will offer favourable exchange rate for the project,and relevant state institutions will offer support for investors.
For several years,different places in Vietnam are taking actions to attract more renewable projects,especially on solar energy.
According to green energy association reported that Vietnam is one of countries that enjoys maximum sunlight in the world,and sunlight time is 2000 to 2600 hours per year in central highlands and south-central regions.
In line with settled goal of government,solar power is likely to become main force of renewable energy in the near future.By the end of 2017,installation capacity shall be added up from 6-7MW to 850MW in 2020.By 2030,this quantity shall achieve 12,000MW.