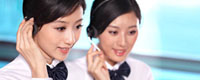 Name: Mr.Ken Lv
Tel: +86-18823795462
E-mail: ken@endless-power.com
E-mail: zoe@endless-power.com
E-mail: lena@endless-power.com
Add: Haihang Building,Nanlian Station,Shenzhen,China.
Skype: ken.lv510
Skype: luke.lv1031
WeChat: 8618823795462
whatsapp: 8618823795462
QQ: 2537231516








Company News
>> California new regulation:New house must install with solar energy after year of 2020(May,11th.2018)

As renewable and green power,solar energy is favored by more and more countries and governments.California energy committee of US plans to make an injunction on vote for solar energy in this Wednesday(9th.May),and new rule compulsive requires that most of new houses must install solar panels in the area of California after year of 2020.

The new rule isn't aim at all new houses,but apply to three floors or higher building,What's more,it isn't apply to those buildings which are sheltered from sunshine or too small to install with solar panels.Bob Raymer who is technique manager from Architectural Association of California said:"For the time being,about 15%-20% of new houses are taken solar energy".

Solar energy companies are in favour of new rule,and they think it's great leap for developing of solar energy,and more chances to reduce carbon emission.But,this new rule also afraid by many real estate companies,and they are worrying that too fast on execution will lead to higher housing price.They will lose many potential clients.Some other environmental people think too short on preparation time,and many places need replenishment.